Apr 7th – Apr 7th, 2023
Opening Reception: Friday, 6:30-9:00PM, April 7th
Gallery C and Ukrainians of the Carolinas invite you to try your hand at this egg-citing workshop and learn how to make Pysanky (the Ukrainian Easter Egg) in the traditional Ukrainian style. A Pysanka is made using a wax resist method along with a variety of dyes to create beautiful designs.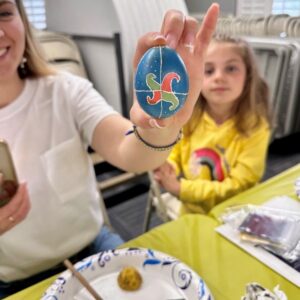 Please join us at Gallery C on First Friday, April 7th from 6:30 – 9:00. We will have Olena Kozlova-Pates lead participants through the steps and techniques used to decorate eggs in the Ukrainian Pysanka tradition. All materials will be provided. This workshop is for adults and children aged 10 years and up. You will hear a presentation on the history and significance of these eggs in the Ukrainian culture going all the way back to pagan times. 100% of your suggested donation of 50.00 will purchase lifesaving medical supplies for Ukraine. Ukrainians of the Carolinas, a local 501(c3) nonprofit is organizing this workshop.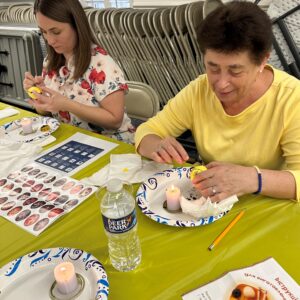 To purchase tickets or make a donation, click here: https://www.ukrainiansinthecarolinas.org/pysanka-workshop-tickets
For more information please visit the FB Event page "Pysanka Workshop at Gallery C." https://www.facebook.com/events/s/pysanka-workshop-at-gallery-c/224474480130086/