Aug 1st – Sep 18th, 2017
Opening Reception: Friday, 6-9pm, August 4th, 2017
This year's exhibit, "FAR OUT! The Art of Rock and Roll," allows for a broad range of creativity, providing many characters and genres for us to explore. From the rein of Elvis Presley, to the Psychedelic Age of Aquarius, poodle skirts of the 50's and big hair of the 80's. Woodstock, festivals, Grunge, Indie and pop sensations. All of the classics, both old and new, will be celebrated by our stable of artists as well as several guests. These cool album covers, portraits and regalia will be on exhibit during the month of August where we will be hosting a ticketed, raucous reception.
This year's event will be sponsored by Food Wine Fashion NC – https://www.foodwinefashionnc.com/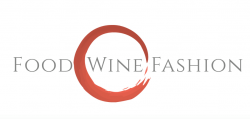 Exhibition page coming soon.